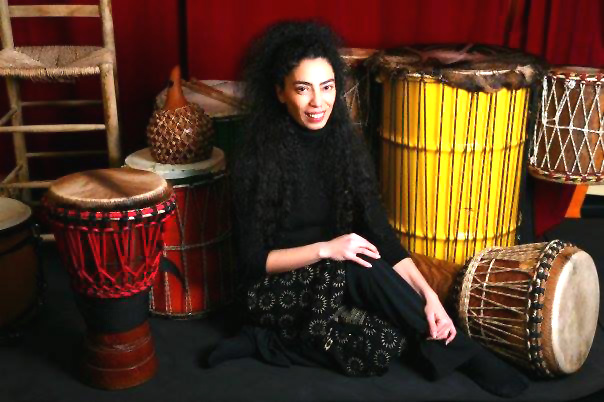 "All the years I am teaching, my main goal was always to get my new students to love dancing, and when they already dance to love it even more. To understand how to let the dance "open" them up, so they could connect with their inner self.
Without critics, without "breaks" and thinking, if it may be good what they show, beautiful or interesting. To let their "Trueness" shine and to share it with their spectators. With the African Dance I had the chance to get them even more to loosen up, with the valued help of the percussion of course. The drums go right into our heart and stomach. We got two choices - to resist or to let go. When we resist we loose the chance to enjoy the fun every traditional dance offers. When we let go... a wonderful new world opens up to us, of which we and everybody are irreplaceble.
After years of teaching in many places in Greece, in 2007 I felt the need to create a meeting place of my own, dedicated to the African Culture - and especially for the African dance and percussion music. Until then there was no such place in Greece. And so the African dance found a lasting roof, the first School for African Dance and Culture in Athens, the STUDIO SELI KANOU."